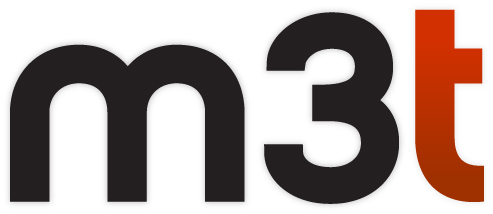 Diversity in hiring, purchasing, and general business practices is an important part of the community, business climate, and nation in which M3 Technology Solutions, LLC (M3t) operates.

We as a company support and offer a welcoming environment to all staff members, suppliers, and customers. We respect and honor individual and cultural differences as an enriching part of our corporate culture.

M3t provides equal employment opportunities to all persons, regardless of age, class, gender, ethnicity, race, religion, sexual orientation, or veteran status, and the company does not discriminate based on the above.

M3t disseminates its policy through bulletin board postings and other periodic avenues of distribution to its employees.

Lynn Fletcher is the company's Diversity Officer. She is responsible for coordinating the company's efforts to implement and disseminate our diversity plan.

Any person who feels they have been subject to discrimination should contact Lynn, and she will investigate the complaint. All complaints will be held in strict confidence. Our company prohibits retaliation against persons making discrimination complaints, and will not tolerate any form of retaliation.

M3t actively searches for a diverse pool of job candidates to find the talents, skills, and experience to meet the needs of the company. We advertise job openings in newspapers and on employment web sites, to make the positions available to a diverse population.

M3t is committed to diversity in its procurement. We seek and welcome vendors with the goods, services, and expertise that best match our company's needs, from a broad and diverse pool of vendors.

An important part of our diversity plan is the measure of its effectiveness. We do this by means of preparing a quarterly report.