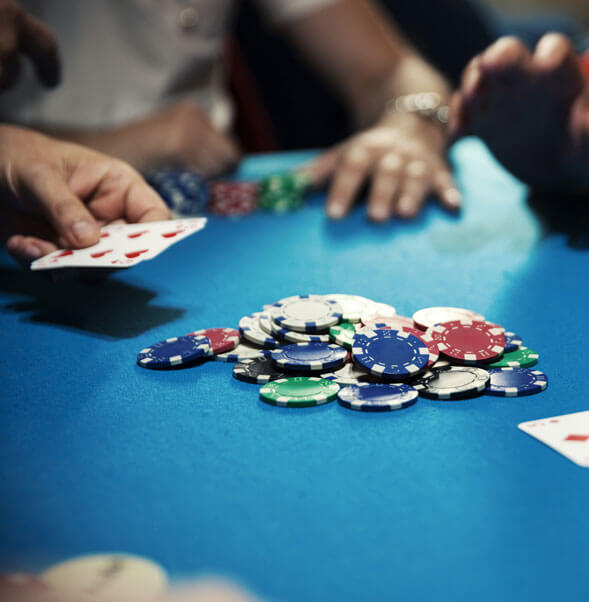 Casino Management System
Command Center is an intuitive control tower that views your casino from a different perspective—actually, five.

Visuals are a quicker, easier way to comprehend comprehensive, analytical data. And the m3t Command Center is your casino's dashboard, offering more than you need to monitor activity and performance throughout the floor.

Simply choose which graphical floor view you'd like: GM, Host, Maintenance, Security, or Heat Map. Each user can configure the legend to suit personal preferences.

You can tell which machines are hot with color-coded reports. Follow players—carded or uncarded. Reconfigure the layout and flow of your floor, change the length of banks, drag and drop machines to new locations—all for maximum performance. Track when machines are down, service is called, and the problem is solved—because downtime costs money. Monitor alarms and cameras with the simple touch of a screen.

Real-time meter updates and historical data provide what you need for analysis and action. Each slot has 80 meters tracking machine activity—from the moment a player drops in his money to the time he leaves. Every seven seconds data is collected and sent to the database so you can review specific days and times at your leisure.
Slot Accounting is the bread and butter of casino management and we surpass the competition with a robust system.
With slots being the #1 revenue generator—paying back as much as 95 percent—accurate accounting is critical to your casino's success. And no one offers slot accounting as robust as m3t.
Meters accurately watch your progress in day-to-day slots—whenever your day starts—so the numbers match the actual cash and tickets in the can. Real-time meter updates allow you to watch what comes in and goes out as it happens. See what's being played. See who's winning jackpots. You can view performance overall, over time, by area, by vendor, and by denomination. Once a machine is below the floor average, you know it's a candidate for change.
Meter auditing is simple—you can view the meters and alarms for an audit if anything seems improper. Machine maintenance—internal or with a vendor—is a reliability issue that we can handle. It's rare that a machine malfunctions—and there's no need to worry with our slot accounting—but we'll fix any issue on the spot.
Player Tracking uses innovative promotions to create excitement in your casino—without expensive new machines.
Tracking personal data helps you target the right players to market promotions or tournaments. Our new hot seat drawings randomly select a player—based on criteria you select—and rewards him or her on the machine's display. Electronic drawings are more efficient than paper slip drawings, but the end result is the same: you get the entries and winners you need.
m3t bonusing is stronger than ever. Redeem points from entries in a promotion, set up extra points or conversion winnings…the only limit is your imagination. You can even send a congratulatory bonus message to a machine. We now have the infrastructure to offer a much improved bonusing program as an included feature—we don't sell it separately like other companies do.
We consolidate duplicate player accounts and merge point totals to create mailing lists and vouchers for promotions. Wizard helps you create them on the calendar. And you can track all promotions in Excel spreadsheets to compare net costs and see which are worth your time and effort.
You're also better informed when you know which players and their spouses have a criminal record, are on the list of international terrorists, are banned casino-wide or pass bad checks. Historical data helps create a profile based on how they've played before.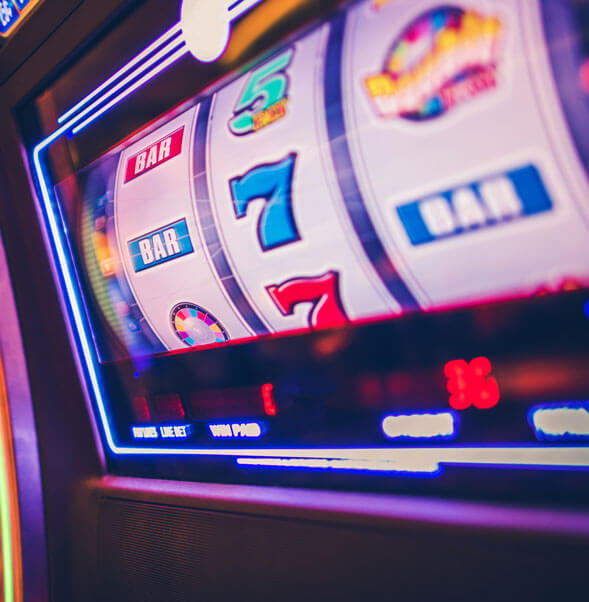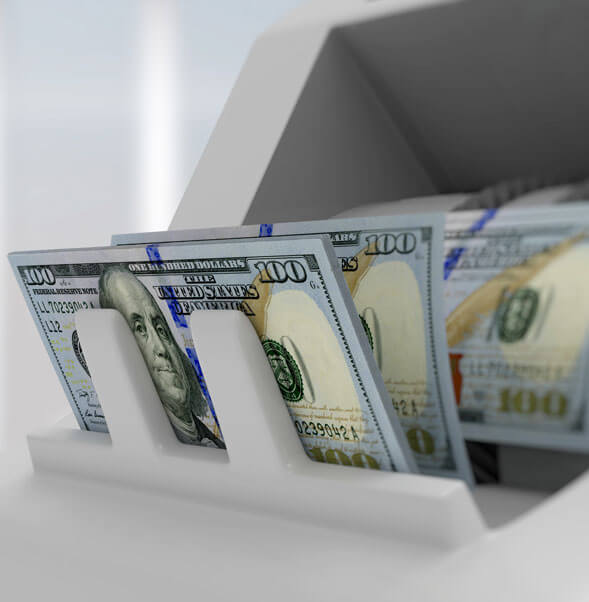 Cashier reduces paperwork, mistakes, and fraud—making it your most accurate and productive employee.
Scannable tickets and chips. Transactions captured electronically at the cashier in real time. Automated verification and W2G forms. m3t is focused on total casino management in a digital age while companies with limited functionality can only redeem tickets electronically.
Credit card advances, paper check cashing, and issuing gift certificates are quick. In addition, the jackpot process is easy—beginning with onscreen W2G forms. A one-touch screen captures chips by color and size—totaling it for a balanced drawer. And transactions interface with the Vault for a streamlined process.
You'll know your cash position at all times, where chips stand, and if a variance issue exists. But you won't have to spend manhours reconciling spreadsheets. Everything is trackable so you can easily pinpoint a day or month in question. Everything is recorded and flagged on the threshold you set to prevent money laundering. There's no ability to rip off the system. No opportunity for employee embezzlement or fraud.
The Vault is the industry's first real-time cash management system—helping you better manage your time, money and people.
Minimizing idle cash. Faster deployment and realization of value. Closely viewing all daily transactions can provide up to 20% more funds for strategic casino investment opportunities. This integrated solution is a simple yet powerful package that's easy to implement and manage for any size casino.
Real time reporting of cash flow figures gives you total control of your money—from all sections of the floor—even for casino resorts with multiple locations around the world. Ticket imaging gives you a closer look at what's coming and going in the drawers. Not only will you know what you have where—to the penny—but you'll know what you need to get—whether you're short on certain denominations or chips.
The benefit of an integrated solution is a streamlined process. You can eliminate unnecessary steps and staff for everyday routines. You can save time and effort—on behalf of your players, your employees, and yourself. You can catch variances and fraud before they happen. You'll stay compliant and avoid regulation issues. These are all key to achieving total casino management. And the bottom line is: the m3t Vault will help you add to your bottom line
Ticketing isn't the most popular module, but it sure plays well with others.
This is especially important as casino managers look to move away from a vendor-centric game model and toward a system-centric model that pulls game vendors out of the driver's seat.
These systems are tested, proven, up and running strong 24/7. We don't use another company's ticketing, we created our own to be flexible, reliable, fast, secure, and affordable.
Most importantly, SAS (Slot Accounting System) and S2S (Server to Server) are integrated on the same ticket server—that's unique to m3t. And that means there are no barriers to how you run your casino. Everything on the floor is integrated and compatible with m3t's system. This way, players are free to carry tickets from machine to machine, get credits at any slot, cash out or play more.
Our encrypted formula is an 18-digit barcode. When a player cashes out, that info creates a well-guarded bar code. You'll know when it's successfully printed, if it's a valid ticket, when activity is pending, and when it's cashed and marked as redeemed.
Jackpot automatically reports W2G and 1042S forms for Title 31 compliance—because no one wants to mess with the IRS.
A jackpot winner is caught up in the moment. Make it easier for him or her to complete the necessary paperwork. Process the jackpot directly with electronic W2G forms—or 1042S forms for non-U.S. citizens.
If your casino averages hundreds of W2G forms a night, e-forms save your staff time and effort – and you the related costs. Any opportunity to take room for error and responsibility out of your cashier's hands is smart. Our redemption machines also make it possible to reduce or eliminate cashier staff, which is money to reinvest in your casino in the long run.
Our system helps you stay Title 31 compliant and avoid regulation issues. Some companies don't offer the forms on paper, let alone electronically. Track total winnings and alert agents when a player wins over $400. The risk of employee theft is small because it's a closed loop.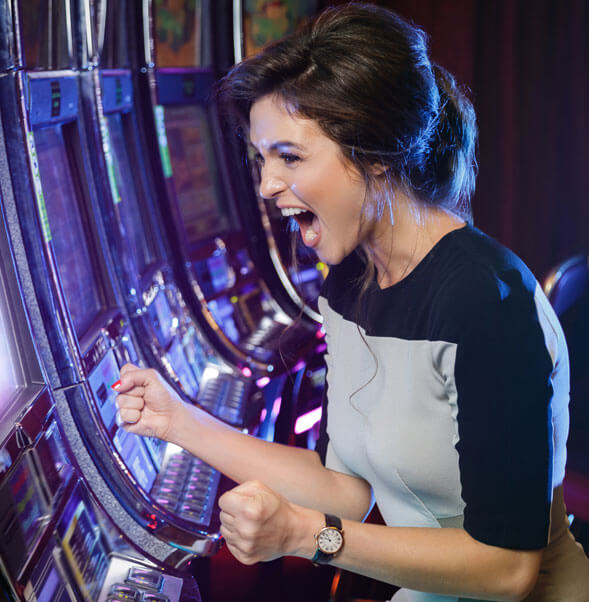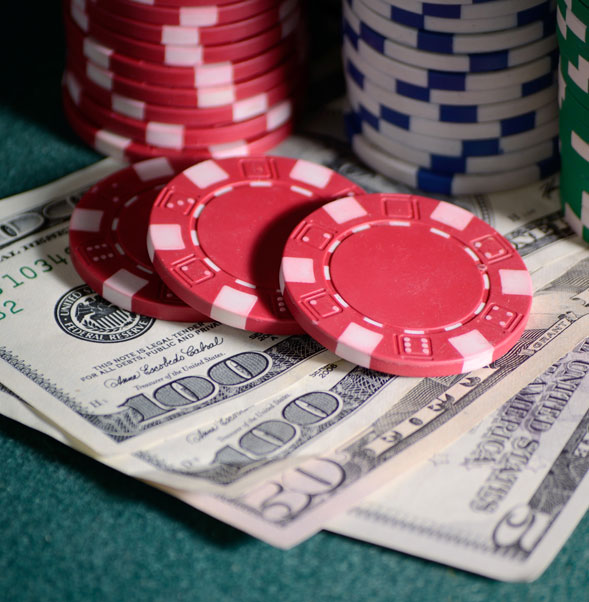 Table Accounting hosts the players club and, soon, more of the big draw: poker.
A station in the pit records players club so you have detailed data on each table. You'll know the credits and drops, position of chips, net for the table, and other accounting information. You'll also get to know each of the players: if carded or not, the buy in, the average best play, and the walk away winnings. A nice bonus: you can view photos of the pit to see the seating position of the players. The more you know about your players, the better you can accommodate them. And everything is integrated with the Vault so you have mass data from multiple properties at your fingertips at all times.
Corporate is an important part of m3t's continuing research and development efforts.
Already we offer multi-site players club and vault integration. But we're working on deeper capabilities for multiple site casino management.
You'll receive data from all of your locations—even across the world—summarized in one report. You'll also be able to compare promotions you're running at various sites and determine which are successful. This will allow you to develop and leverage your own unique best practices. You'll be able to compare the floors of your various locations and see which layouts work better than others. Just like the Command Center view, you'll access a dashboard to see one or more sites at once. Once you have the m3t system in place, no other system can compete.